Report on AIAS conference: "Metric Culture: The Quantified Self and Beyond"
By: Kylie Baldwin (De Montfort University)
June 2017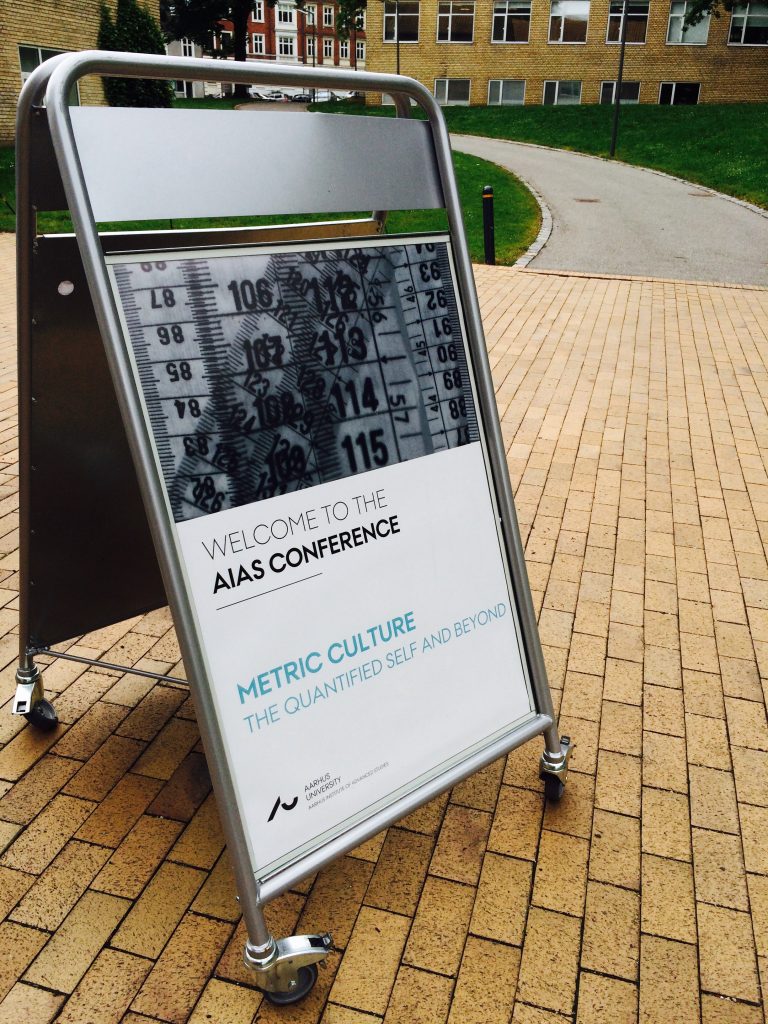 It may have escaped the attention of those living outside of Denmark but the little known, yet vibrant, city of Aarhus in Central Jutland is the 2017 European Capital of Culture. It was in this buzzing and friendly city that I recently (June 7-9th) attended a fascinating conference at the Aarhus Institute of Advanced Studies organised and run by AIAS and Marie Curie Fellow Dr Btihaj Ajana. This three-day conference 'Metric Culture: The Quantified Self and Beyond' forms part of a significant programme of work undertaken by Dr Ajana in recent years and shares a similar name with a forthcoming edited collection by Dr Ajana 'Metric Culture: Ontologies of Self Tracking' being published by Emerald Press.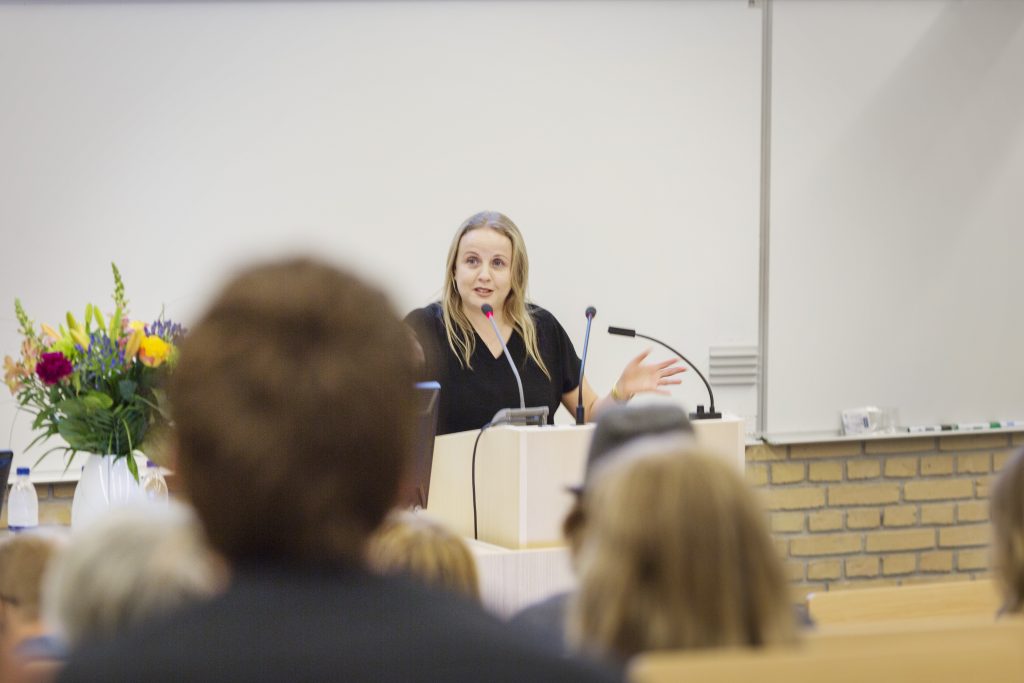 The conference brought together presenters and delegates from over a dozen different countries and across a significant number of different disciplines and areas of study including: Sociology, Media Studies, Science and Technology Studies, Computer Science, Public Health, and Marketing and Communications, with the aim of providing critical insights and nuanced reflections on the way metric culture is unfolding within and affecting the various spheres of everyday life. The three-day conference included an assortment of interesting presentations and thoughtful discussions from a variety of individuals at different career stages, from postgraduate students and early career researchers through to highly esteemed academics and professors. Delegates were treated to two keynote presentations, the first from renowned author in the field of health technology: Prof Deborah Lupton who's much read (and increasingly cited) book 'The quantified self: a sociological investigation' remains one of the most influential in the field. The second plenary was delivered by Rosalind Gil, Professor of Cultural and Social Analysis at City University. Drawing on a recently published article in the European Journal of Cultural Studies Prof Gill explored Metric Culture across several sites including: higher education and the proliferation of 'beauty surveillance' via online 'beauty apps' (see her recent paper on this here).
In addition to a significant number of stimulating presentations, two short films were also screened. The first was Btihaj Ajana's latest film 'Quantified Life' which explored, among other things, the tracking activities of Thomas Blomseth Christiansen, a special guest of the conference who enjoys a quiet quasi-celebrity status for his commitment to self-tracking and, in particular, for recording all of his sneezes over the last six years. The second screening was of Janet Chan's short film 'My Data My Self' which was at once eerie, dystopic, and captivating.
The presentations, which were delivered at the event and discussions which followed, contributed to the growing body of work on metric culture and the quantified self with presentations on: self-tracking in the workplace and digital capitalism; community dimensions of self-tracking and the sociability of data; gamification; the politics of self-tracking at the macro and micro level; ageing; and beyond. However, these presentations also provided challenges to some, perhaps taken for granted, lay assumptions about self-tracking and the concerns and experiences of those who use wearable devices or make use of self-tracking 'apps' and associated technologies.
Three months before the conference took place I was delivering a lecture on the topic of 'Technology and Bodily Surveillance' when news broke of a Canadian 'Smart Sex Toy' company which had- without the consent or knowledge of their customers- been recording and storing potentially sensitive data from users' smart phone apps pertaining to their sex toy usage. The company was subject to a class action lawsuit and was required to pay $2.9 million to users of the product and as such could be seen as the latest news story to raise concerns about data privacy and violations. Since returning from Denmark, and over the last few days, new concerns have emerged in France over the use of electronic smart meters in homes which monitor energy use. Thus, it might have been expected that the conference would involve much discussion about these issues of data security, privacy concerns and possibly resistance by non-users (as well as users) about how their information is recorded, stored, shared or sold. Whilst these issues were certainly raised and form part of ongoing concerns about 'Metric Culture', the conference offered additional nuance and detail on typical user attitudes towards the collection, storage and sharing of personal bodily data. For example, in presenting findings from her study of US employees and workplace wellness programme managers from workplaces which offer incentivized self-tracking, Nanna Gorm (IT University of Copenhagen) reported that only 4% of non-users cited 'privacy concerns' as their reason for not engaging in a workplace wellness programme. Similarly, in her examination of how individuals manage privacy boundaries in lifelogging, Tally Hatzakis (Open University, UK) described how for some users the sociability of data sharing, and the benefits they perceived from this activity, outweighed any privacy concerns they held about how their data may be used. The discussion following these presentations, as well as following Amanda Karlsson's (Aarhus University) presentation examining period tracking, demonstrated how some users are ambivalent about data sharing and lack a coherent understanding of information sharing agreements, but see their use of the data as outweighed in some instances by any privacy concerns.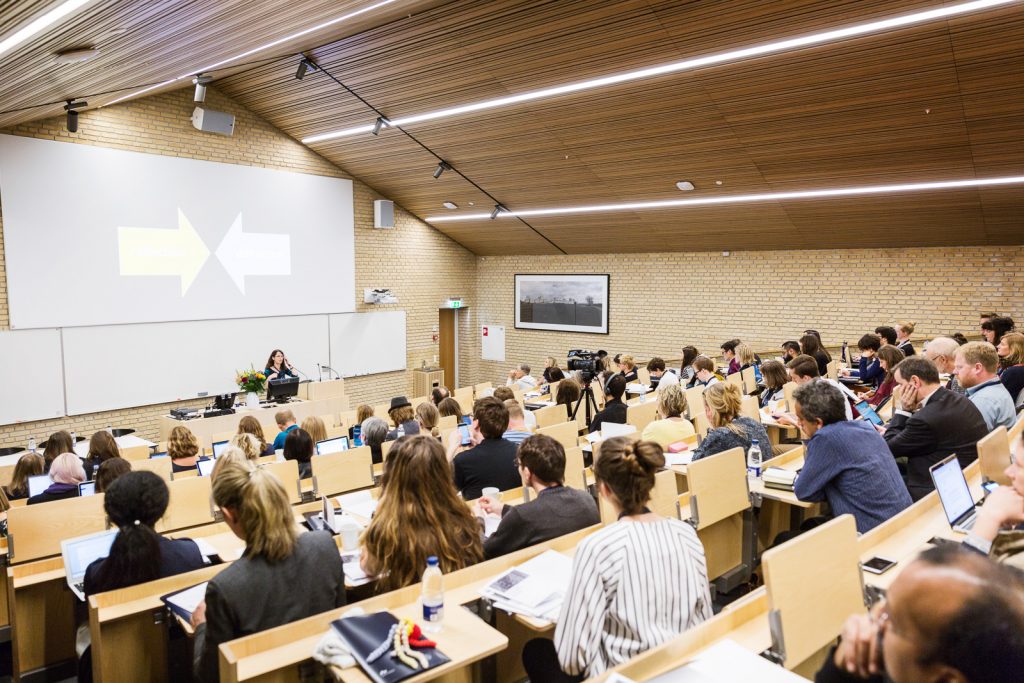 Much of the research insights shared at the conference focused on 'ordinary' users experience of self-tracking rather than exploring the accounts of 'committed' Quantified Selfers'. Research such as that from Gabija Didziokatie (Loughborough University, UK) examining users of calorie counting apps identified a certain mundanity of use which contrasts with the experimentation and 'bio-hacking' undertaken more often by the QS community. The research presented at the conference identified diverse and non-linear usage pathways with often differing user expectations and experiences of self-tracking. An interesting paper by Sari Yli-Kauhaluoma (University of Helsinki, Finland) discussed user irritation with data loss and missed data capture opportunities whilst a presentation by Minna Ruckenstein (University of Helsinki, Finland) examined user scepticism over the ability of self-tracking to enable self-optimisation. In contrast to the findings of Sari Yli-Kauhaluoma, Ruckenstein suggested that users don't expect scientific accuracy from self-tracking but interestingly instead often ascribe their own qualitative and personal meaning to numbers
My own academic interest in gender, sexuality and reproduction was met with engaging presentations from Donnell Holloway (Edith Cowan University, Australia) whose work explored themes of risk, consumerism and responsibility in relation to wearable smart devices for new-borns as well as inspiring work from Olav Petersen and his colleagues. In their presentation Dr Petersen and his colleague reported on a pioneering participatory initiative which enables women with complicated pregnancies to monitor their own and unborn baby's wellbeing and development outside of hospital in their own homes. Petersen and colleagues shared heartening insights from the accounts of women who had been part of the programme as well as reflections and hopes for the programme going forward. As a medical sociologist with an interest in pregnancy and reproduction I found this presentation particularly interesting but would have welcomed further critical exploration of the accounts and experiences of these women, particularly how their involvement in this initiative shaped their experience of pregnancy and sense of risk.
As a regular conference organiser for the British Sociological Association in the UK I know only too well the (mostly enjoyable) stresses of conference organisation and management and understand how events of this kind are often not only judged on the academic presentations delivered but also key details such as the food, drink and dinner conversation; as such I would like to thank Dr Ajana for a stimulating and enjoyable three days and will keep my eye out for her edited collection when it reaches the shelves.